Cover your lips with our collection of Lip Matte. 4 colours to choose depend on how you want to express your day and personality.
Customer Reviews
02/11/2020
Wan N.
Malaysia
Hydrated Lit Matte OMNA
Warna soft, tak kering bibir and I use it also as my eyeshadow and cheek blusher.
Great! Use it with your own style. Boleh tengok juga video tutorial ni : https://www.youtube.com/watch?v=V43VVtRfEhc
01/09/2020
Julie H.
Malaysia
Lip matte best
Waktu application dkt bibir moist sgt, tapi bila dh kering die jadi x cantik sgt.. very rich texture! Bau sgt sedap..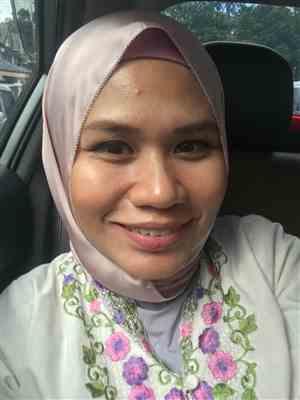 Thank you Julie for the review. Julie boleh cuba titiskan Minyak Argan Emas iFlawless pada bibir jika ada rasa kering ketika apply Hydrated Lip Matte. Selamat mencuba. Semak inbox email Julie untuk special surprise dari iFlawless ya.
11/07/2019
Nur F.
Malaysia
11/07/2019
JUHAIDA M.
Malaysia
Tidak keringkan bibir
Sangat bagus. Saya menggunakan minyak argan di bibir dan biar seketika dan baru apply Hydrated Lip Matte, bibir saya tidak kering seperti lip matte yg lain. Saya berpuas hati dgn Lip matte nie.
Terima kasih atas feedback Juhaida. check email sebab iFlawless ada hadiah special untuk uolls!
11/05/2019
Junaidah I.
Malaysia
5 star service
order Omna code but received Della..but still give 5star coz of ur service&fast response..gud job guys & will return Della & tak sabar nak tnggu my Omna Lipmatte..thanks a lot